Advertising and wayfinding totem and pylon signage
The team at Tara are highly experienced in the manufacture and installation of Totem and Pylon signs, as a result we can report that the tallest totem sign that we have designed, built, delivered and installed to date is the 'The Outlet' in Banbridge, Northern Ireland. This totem is a staggering 16.5 metres high and encases an internal staircase.
We use colour changing technology for the Renault Totems, this is where the text shows black in the daytime and shines out white at night. In addition these Totem signs are built out of a 6.5 metre one piece - without any panel joins - which as a result look truly impressive.
Furthermore the Integrated solar panels used on remote Totem and Pylon signage save on the expensive and labour-intensive laying of electrical cables. In addition reducing your impact on the environment. In conclusion it is a visible demonstration of your business' commitment to environmental causes.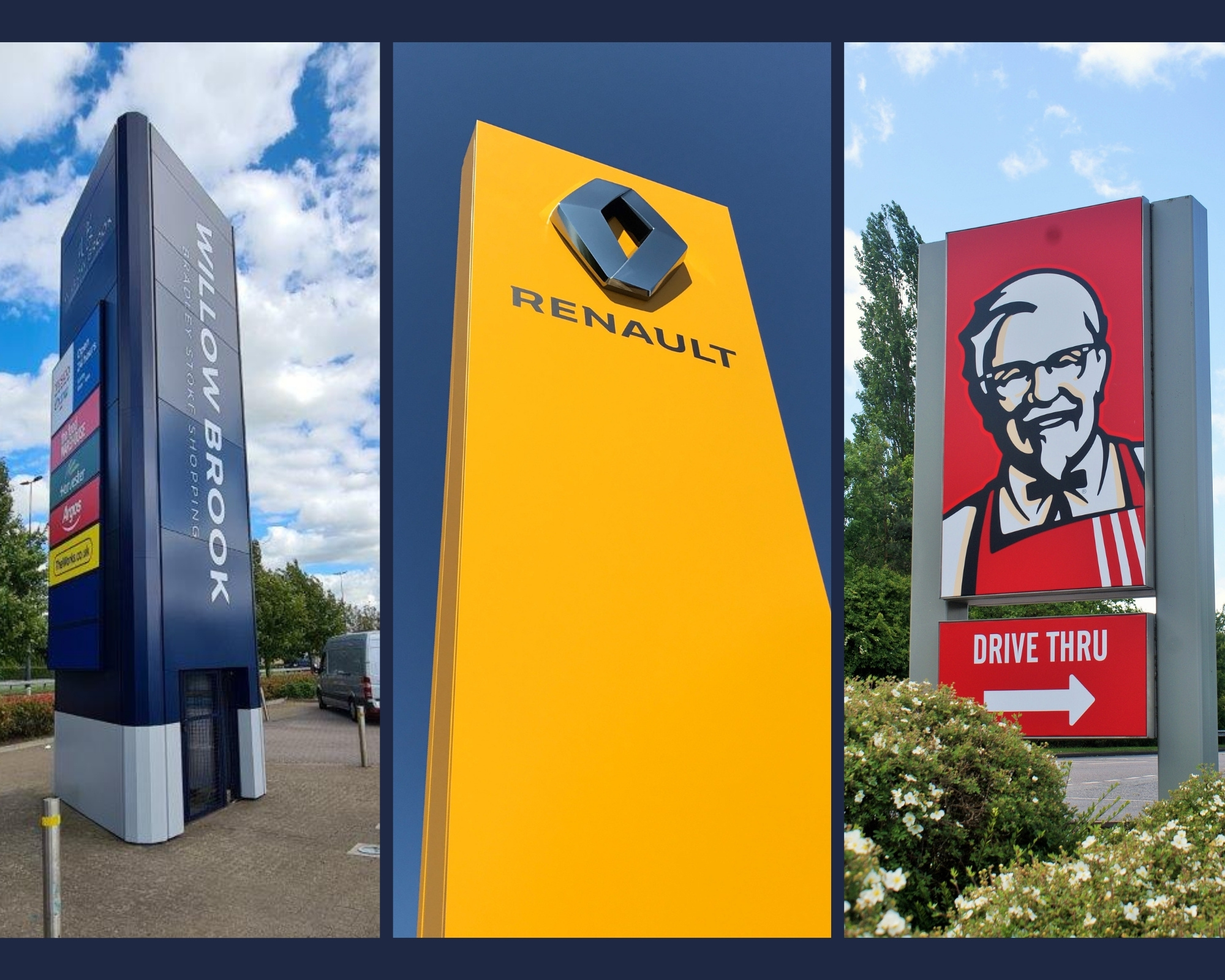 Call us on 01903 750710